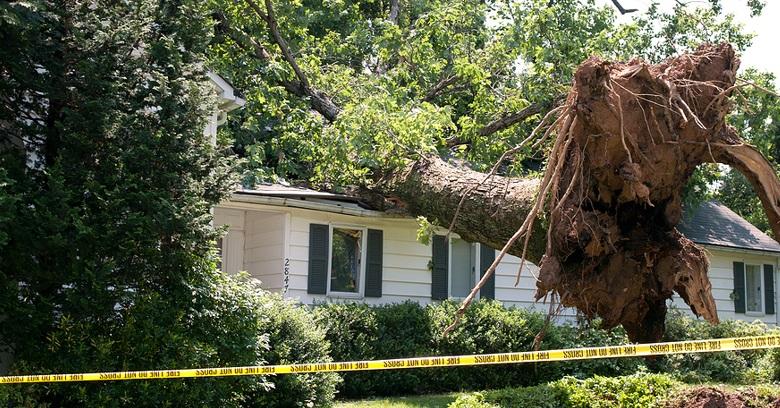 When dealing with storm damage repair to a roof or other parts of a building, the first step in the restoration process is a careful assessment of the damage.
Storm damage repair companies will work with insurance companies to determine what happened, how it happened, and what will be involved in repairing it, and sometimes that is not as simple as it might seem to be.
Storm damage repair services, insurance adjusters, and others must collectively identify and agree on what destruction was actually caused by the storm before any insurance company will pay for those repairs to be made.
The Difference Between Storm Damage Versus Other Issues
For insurance purposes and other repair-related needs, any damage experienced during a weather event must be carefully assessed and identified by storm damage repair companies experienced in differentiating between what happened due to severe weather and what appears to be unrelated.
Though it might seem as though any and all destruction that happens during a storm is caused by it, this is not always so.
Damage that occurs due to prior existing weaknesses that would have withstood the storm otherwise may not qualify for covered storm damage repair, so the cause and effect of all issues must be determined.
Sometimes, it even requires expert forensic investigation when the losses are great.
What Are Common Types of Storm Related Damage?
Flooding and high winds are responsible for much of the roof and structural damage that storm damage repair services analyze and later correct.
Among the most common problems that qualify for storm damage repair are issues like saturated components and belongings below a noticeable waterline, structural instability due to soil erosion, structural displacement due to standing water, detachment and destruction of exterior cladding, interior damage caused by storm-created openings in the structure, and structural collapse due to movement or destruction of structural connections.
What Problems Are Frequently Mistaken As Storm Damage?
While there is a long list of associated destruction that storm damage repair companies can attribute to the six main categories of storm damage, there are some problems that regularly get misclassified as such when they are not.
Those include cracks and separations due to normal movement of the structure, interior water problems at poorly-sealed pre-existing openings, doors and windows already compromised by previous exposure to high winds, moisture damage due to previous issues with roofing or cladding that was poorly maintained, and shingle damage due to improper installation, damage during materials shipment, or foot traffic on the roof.
Though these might seem like problems that storm damage repair services with less expertise might relate to a storm, they are all issues due to other causes even if they are worsened by the storm.
A Skilled Storm Damage Repair Expert Is Essential
Correct storm damage repair and an insurance company's willingness to pay for those repairs depends on an accurate assessment of the damage to identify what is related to the storm and what is not.
Home and building owners dealing with roof and structural problems due to severe weather must work with an experienced storm damage repair company to get a correct damage assessment.
Before attempting to clean anything or have any other roofer or contractor commence repairs, always have destruction caused by hurricanes and strong storms inspected by an experienced storm damage repair service that can identify the what, how, and why of storm-related damage!
Need Commercial Roof Damage Repair Services
GMA Restoration Can Fix Commercial Roof Damage Repair
Call 979-356-2392